Words: Calli Green; image rights not owned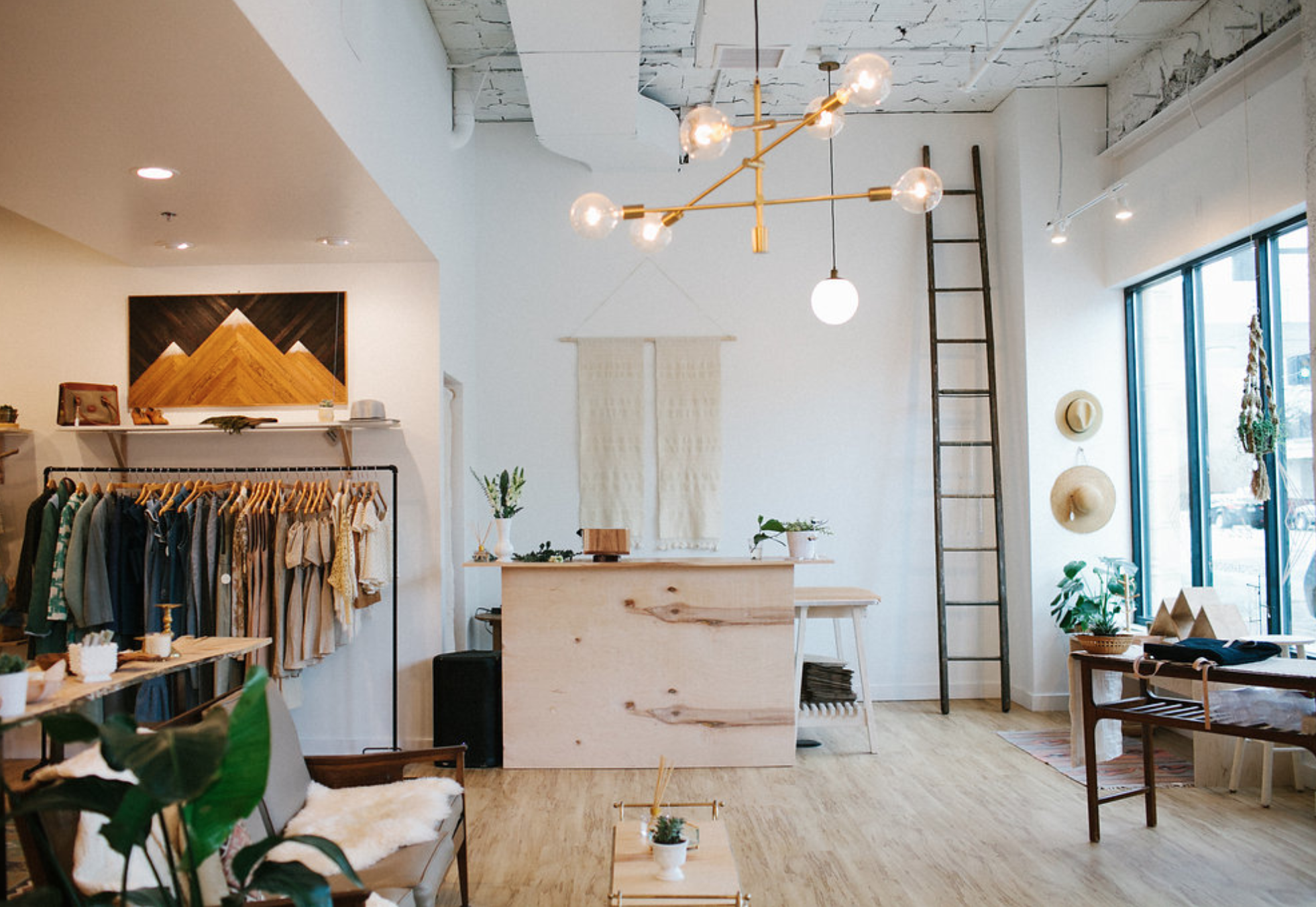 Nestled right in the middle of the of LA and New York, is a fashion-y little big city that I love to
call home. Kansas City hasn't always been "fashion-y" (from what I can remember), but what
KC brings to the table now can only be described as an impeccable addition to anyone's closet.
Kansas City continues to win over the hearts of tee shirt lovers, celebs, vintage junkies, and
almost anyone willing to step off of the well beaten path— and here to inspire you are a few of
my favorite shops to find the goods.
Re-Runs Vintage For "Vintage Fashions of Distinction" or a funky addition to your mundane wardrobe, Ru-Runs is just what the fashion doctor ordered. 4041 Broadway St, Kansas City, MO 64111

Boomerang Another vintage gem, with the best selections and the greatest prices. Boomerang had me at hello years ago, and remains at the top of my list. 4041 Broadway St, Kansas City, MO 64111

Tyler Kingston Mercantile SWOON. This store is everything that I want my home and closet to be. I feel fortunate to have such an awesome styled shop with affordable price tags right at my fingertips. I'm saying it. Hashtag BLESSED. 422 Armour Rd, North Kansas City, MO 64116

ULAH This one's just for the boys. Taken straight from their site: "ULAH offers a thoughtfully curated collection of ready-to-wear men's clothing, accessories, gifts, home accents, and essentials." And they aren't lyin' folks! 4707 Rainbow Blvd, Westwood, KS 66205

Shop Girls Not only do I love the funky, eclectic options at Shop Girls, but I LOVE the shop staff and owners. I could spend a day looking at every piece and finding ways to mix and match everything—and I am sure the shop girls wouldn't have a problem with that at all. 6215 Oak St, Kansas City, MO 64113

COCO Brookside One review of COCO says, "reasonably priced fashion in a beautiful boutique" and I couldn't agree more. I never know what I am going to find in COCO, but I do know that I'm going to love it. 112 W 63rd St, Kansas City, MO 64114

Raygun Raygun has a snarky little attitude, like me ;), and I dig it. The shop almost always has a tee or coaster with my thoughts exactly stamped across them, never lacking political comedic relief, and for the midwestern comedy I am forever grateful—a Kansas City must-see. 1803 Baltimore Ave, Kansas City, MO 64108

Westside Storey The west side is the coolest, quaintest place in the city—and, in the corner sits Westside Storey. Vintage oddities and treasures line the walls and empty spaces between the Kansas City themed tees, accessories and fashion. Any lover of KC—new, old, or tourist should absolutely stop in. 1701 Summit St, Kansas City, MO 64108

Houndstooth This one's only for the guys again. This "independent men's outfitter" specializes in everything from suits to casual apparel. If you believe in style, this is the place to be, fellas. 507 Walnut St, Kansas City, MO 64106